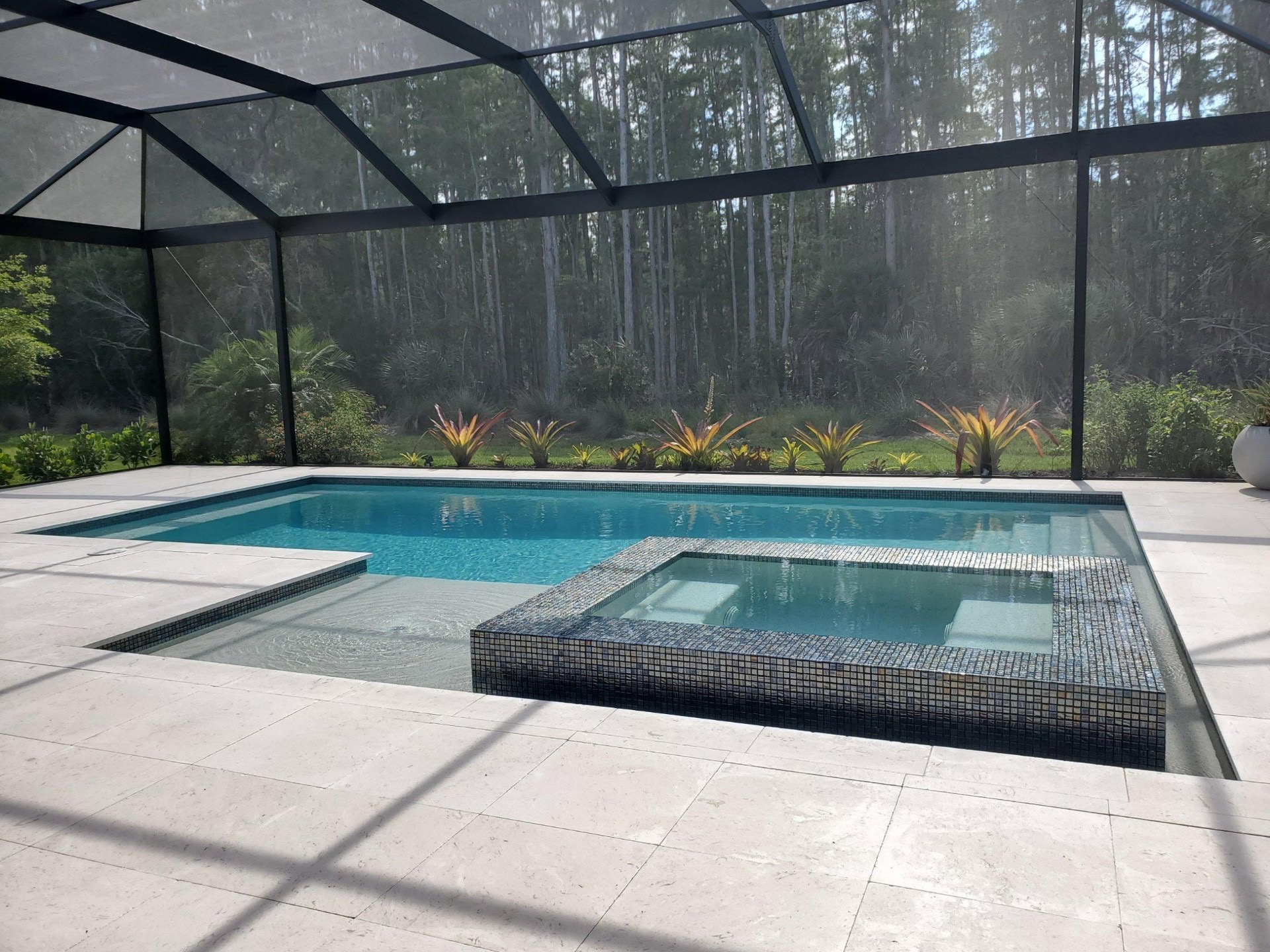 Taking the Work Out of Pool Ownership
Florida appeals to many for one big reason: the bright and beautiful weather. The sunshine state is our little slice of paradise, filled with breathtaking ocean views stretching as far as the eye can see.
But when our busy schedules don't allow for a full day at the beach, we end up hiding inside surrounded by life-giving AC. Fortunately, it doesn't have to be the "beach-or-nothing." Your pool could be just as delightful as the bay— your own private oasis, just a stone's throw away.
But pool owners know how much upkeep is involved, and most simply don't have the time to give their pool the routine attention it needs. On the other hand, those who don't yet have a pool dread the hassle and money that goes into constructing one. They need a crew they can trust to build a stunning escape, without having to hand-hold every step of the way.
That's what our team at AquaDog Pools lives for: to take all the work out of pool-owning so you can focus on having fun.
Doggone-It! You Need a Loyal Partner
Just like Fido's always by your side, the AquaDog team is always there when you need us. Here are a few ways we stand apart from other pool maintenance and construction companies in Florida:

We're family-owned and operated.
Our pack may be lean, but we only employ the best. Our intimate crew of designers, maintenance, and construction workers take a very hands-on approach, ensuring nothing but the highest quality— every time.

We listen.
You'll find that in the pool industry, many people don't listen. They adamantly push their ideas, even if it's not what you actually want. Not here. At AquaDog, we take the time to understand your vision and create the pool of your dreams.

We provide consistent service.
Unlike other companies who rush to knock out routine maintenance checks back-to-back, we come by each week on the same day. You always know your pool will be fresh and clean, exactly when expected and with the same patient care.

Our Values
In addition to our continual loyalty, our core values tell you a little bit about what you can expect from us, time-and-time-again:
Respect
We always treat your pool as if it was our own. Our team vows to leave your property in the same condition it was when we arrived, while— of course!— transforming your pool space into something even better.
Honesty
We uphold integrity in our time, scheduling, money, and communication— taking a pro-active communication approach that gives us our trustworthy name. If anything changes, we're sure to keep you informed.
Passion
We stand proudly behind our work, knowing that our enthusiasm and hands-on design are what set us apart. Our whole team loves their career— and that joy always seems to shine through in everything we do.
Our Pool Services
From ground-down pool construction to the day-to-day maintenance, we do it all. Explore all our SWFL pool offerings below: