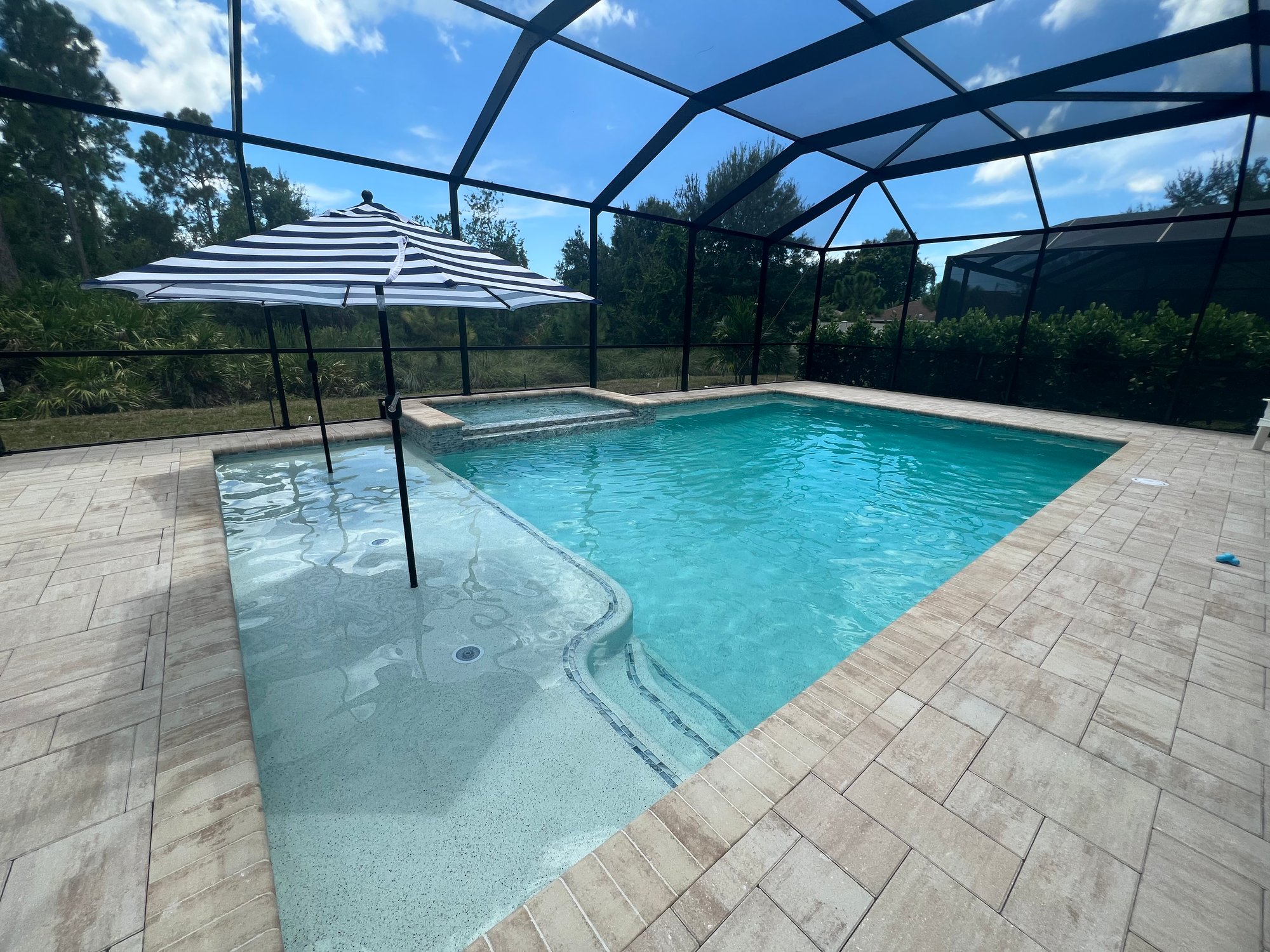 Reliable, High-Quality Maintenance
Your pool requires a lot of love and care to keep it blue and beautiful. The problem is, who has the time to be skimming the water every day or scrubbing algae?
Many Floridians can't do it all and opt to hire a dedicated pool maintenance provider, but it can be hard to find someone to do the job right. A surprising number of cleaners overbook their workload, squeezing you and dozens of other homeowners into limited runs, hoping to compress their stops into fewer workdays. This rat-race to the finish line often affects the quality of their service and can lead to longer periods without proper care.
Luckily, our team at AquaDog treats you and your pool with the utmost respect— as the reliable, high-quality pool maintenance crew you deserve.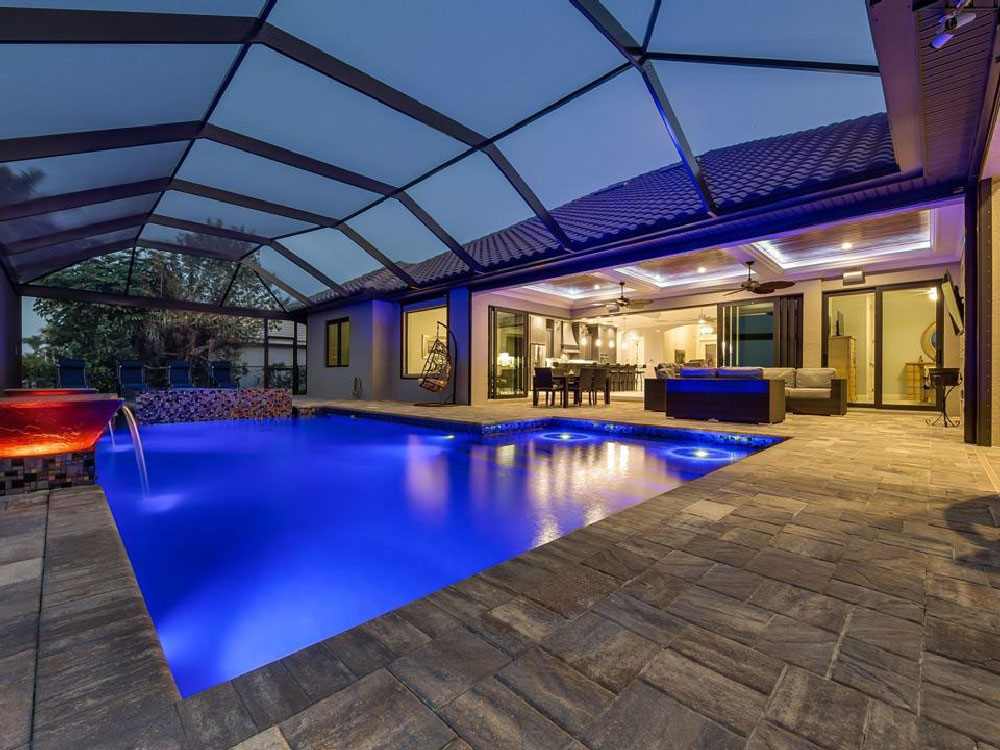 Frequent, Dependable Service
Never wonder when your pool cleaners will pull up again. Our crew takes pride in our dependable service, caring for your pool every week on the same day. Unlike some other cleaners in SWFL, we do a thorough pool wall and flooring brushing every time to prevent the build-up of algae and keep your favorite oasis clean and pristine.
Our consistent, meticulous work is the reason why a large majority of our clients have been with AquaDog Pools for 8+ years of continual maintenance. From 2010, we've grown from servicing six pools to over 350 happy customers.
Let the reviews speak for themselves. Our month-to-month, no contract cleanings guarantee that if you aren't satisfied with our service, you're under no obligation to stay. Yet, time-and-time again, we build long-term relationships with every new pool we clean.

The price was excellent and the service technician and installer, Thomas, was top notch - very prompt and professional. Really, there was not even one negative working with this company.
Mike & Marci B.
Fort Myers

Aquadog completely resurfaced our pool. They kept the schedule we wanted. Job site kept clean. They are Upfront honest. We are very happy. I would call them if I were you.
Rori P.
Fort Myers
Exclusive Pool Financing
A pool is an investment, but it's one you don't have to make alone. We've partnered with Lyon Finacial to offer affordable pool financing, granting you the freedom to make manageable monthly payments— and to enjoy your dream pool now, when you want it most.

Our Pool Maintenance Packages
We offer three pool maintenance packages fit to meet your needs, starting at $120/month. We also offer additional discounts for those who enroll in recurring payments, saving you some extra time and money.
Plan A (Superior)
Same as C, but we vacuum weekly. The upgraded package may also include extra filter cleanings, extra vacuuming, etc. as requested.
Water You Waiting For?
If you give us a buzz, we can often give you a quote right over the phone. Just tell us the square footage of your pool and how many gallons you've got and we'll give you an estimate. From there, it's simple to get you on the maintenance schedule for immediate pool care.
Phone us at 239-634-0541 or fill out this form, today.