Quality & Convenience
Do you have a vision for what you'd like your new pool to look like? Maybe you're starting from scratch and ready for a complete backyard overhaul. Or perhaps you're dreaming of installing a luxurious sun shelf or finally investing in that spa upgrade.
Whatever the addition, you want two things: quality and convenience. No one wants to deal with a noisy and rude construction crew, disrupting your home life for months-on-end. But you also don't want a team who rushes the job and cuts corners just to finish.
You need a trusted team, one who treats your home like they would their own— who believes in attention to detail and respect, above all. You need a loyal pack of AquaDogs.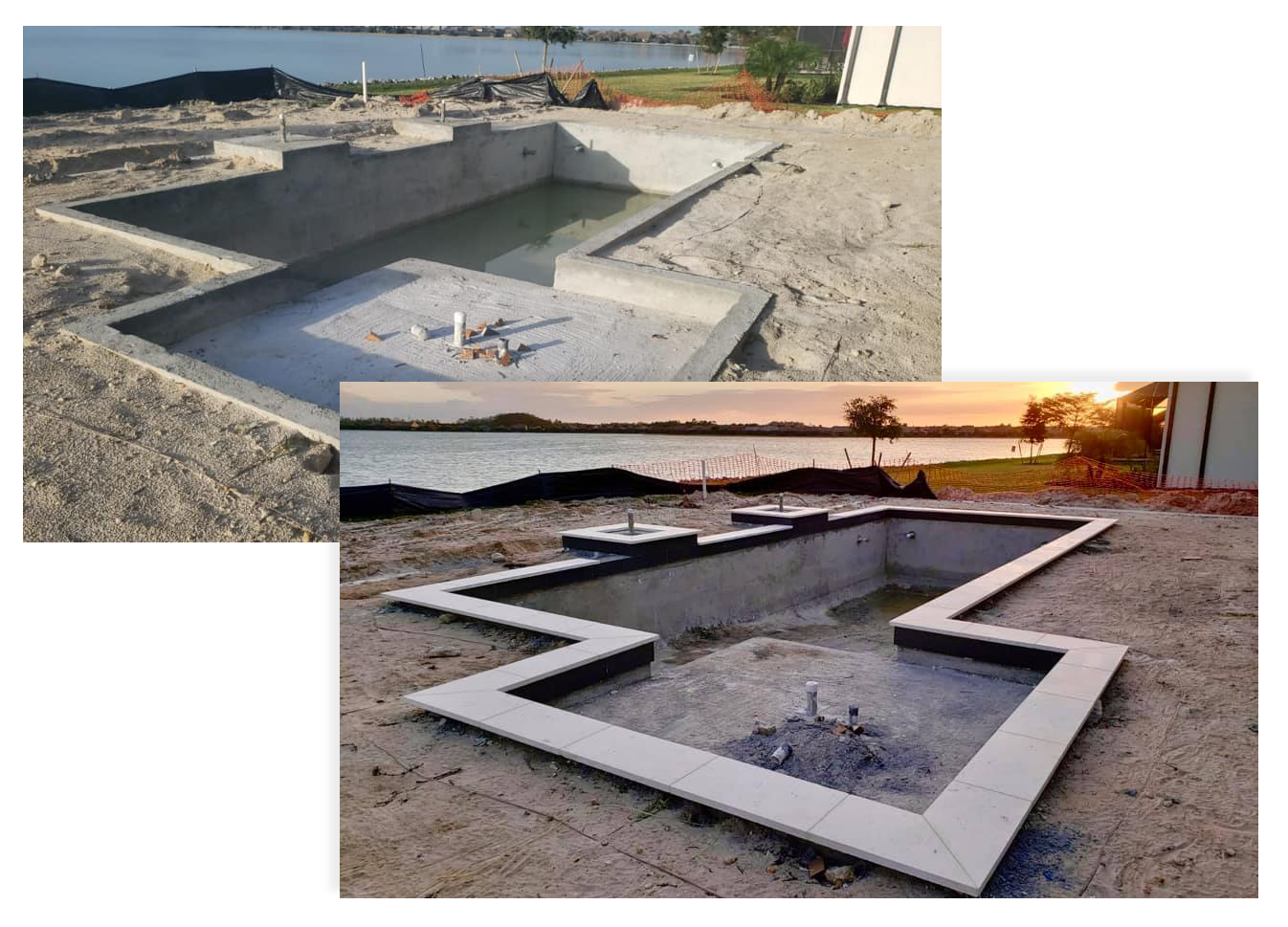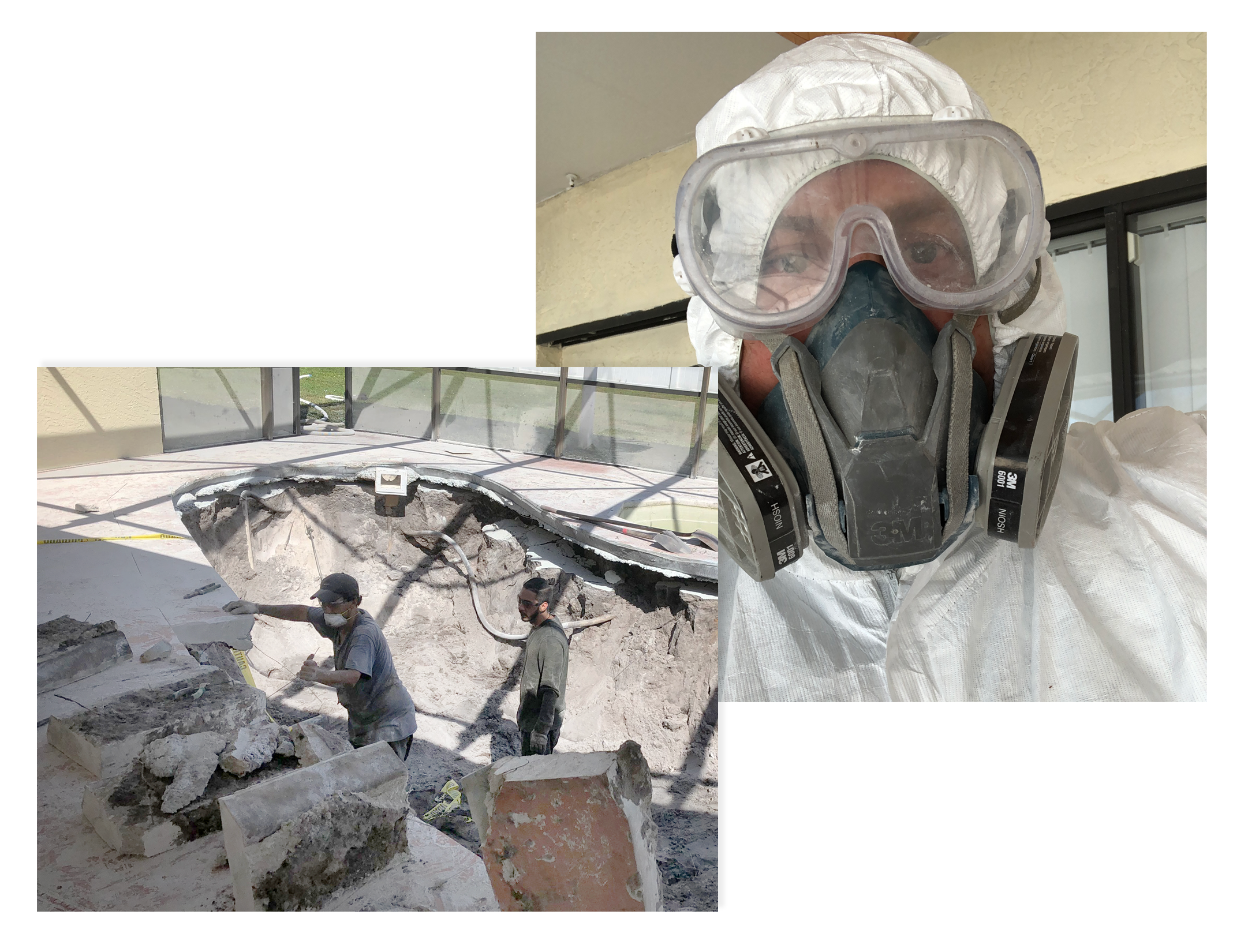 Run with the Big Dogs
Just like your four-legged friends, our design and construction crews work closely by your side to bring your dream pool project to life. Unlike some other pool builders, our pack is respectful, devoted to always working as efficiently and as unobtrusively as possible. Our goal is to work seamlessly in the background, doing our best work with little-to-no disruption.
Our small group of workers are friendly and personable, folks you'll know by name starting Day One and grow to love by time the job's done. In fact, our conscientious crew is so well-respected, we usually end up becoming service partners for those we help long after the project is completed.
Don't just take our word for it. Read what others are saying about our pool construction and renovation services before sneaking a peek at our offerings below.

I couldn't refer a better pool company. My family were going to go with another pool company to service it, but our friends gave us recommendations that we could not pass up. We love them. And even better the ly are family owned. Would refer.
Abigail J.
Cape Coral

Aqua dog's has been our pool service for over two years. They take care of our pool and pool equipment in a professional manner. They always respond quickly and fix everything the first time.
Larry M.

We couldn't be more pleased with our newly resurfaced pool! They did a fabulous job, and got it done in the time frame they said! I was so impressed with the finished product.
Amy S.
Cape Coral
Exclusive Pool Financing
A pool is an investment, but it's one you don't have to make alone. We've partnered with Lyon Finacial to offer affordable pool financing, granting you the freedom to make manageable monthly payments— and to enjoy your dream pool now, when you want it most.

Our Pool Construction & Renovations Services
Whether we're breaking fresh ground or upgrading your current splash-zone, the AquaDog team is here for all your Southwest Florida pool needs.
New Construction
Finally ready to invest in a pool? Our co-owner, Cyndi, is the master designer— and she wants to hear all about your dream lanai. After we draft up a plan and you sign on, you can typically expect to go from bare dirt to finished pool in just 90 days.
Refinishing
Starting to see natural wear and tear in or around your pool? Discoloration, staining, cracks— these small details can have a big impact on the look or functionality of your favorite outdoor escape. With a fresh finishing and routine care, you can help keep your pool clean and pristine for another 10-15 years.
Renovations
Desperate for a new look to match your home's aesthetic? Refresh, remodel, or redesign your pool with the AquaDog team. We love bringing your Pinterest dreams to life, often making them even better than your wildest Board. From swapping out tile to adding convenient spa features, we'll take your pool from drab to fab.
Spa Additions
Ready to kick your lanai up a notch? Add a spa to relax while the kids splash. While you're at it, why not install a sun shelf to lounge and read? Ask us about our creative spa additions; we live for transforming your backyard into an oasis.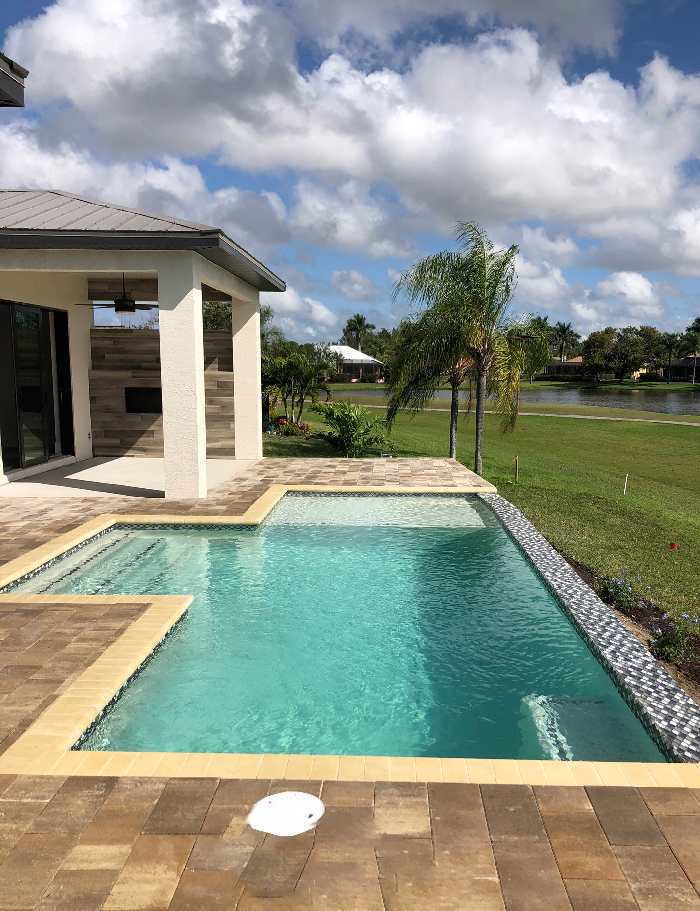 Dip Your Toes
If you're thinking about constructing a new pool or renovating your lanai, no need to dive in headfirst. Just dip your toes and give us a quick call. We'll set up a personalized one-on-one consultation to chat about your vision and see if we're the right fit.
We'd love to show you our portfolio or a few custom design ideas, made specifically for your space. Call us at 239-634-0541 or fill out this form, today.